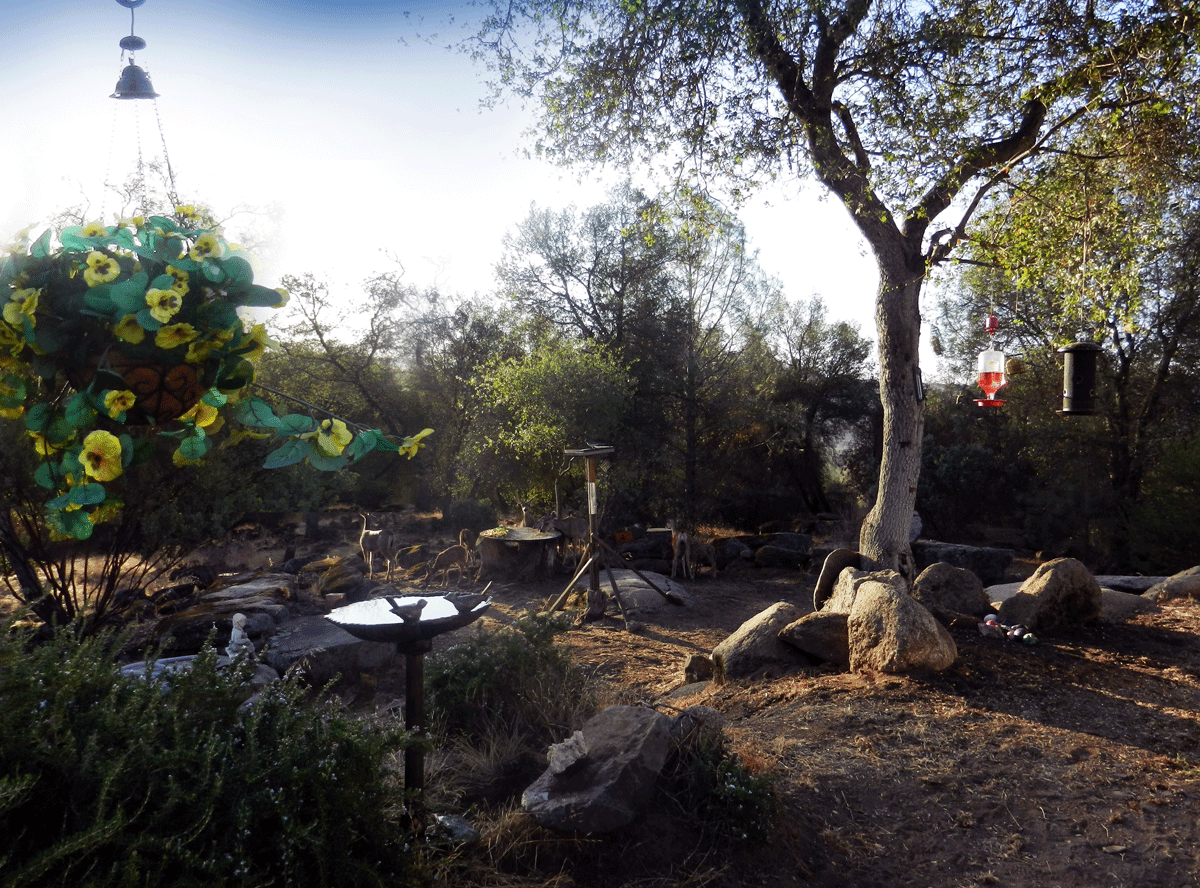 GALLERY
We invite you to stay in our home, where you can relax and get ready for another great day exploring the sights and sounds of Yosemite National Park, one of the greatest natural wonders in the world. While here, in the evening you can sit outside and enjoy the solitude and surrounding peace and quiet. The stars appear closer here, with the moon lighting a silver path.
The serenity of our country setting will provide a balm after a full day of activity or travel. Our family-style breakfast always includes conversation from all parts of the world, and can be very enlightening. As a treat, each morning 8 to 12 deer can be seen outside the dining room window while you eat. After breakfast, gather your gear and be on your way to new adventures and wonders! We will be here to welcome you back in the evening, as you wind down from your day.
Scroll down to enjoy a virtual tour of our property!
Yosemite Nights Bed and Breakfast
4327 Buckeye Creek Road
Mariposa, California 95338
USA
©Yosemite Nights/Dreame LLC. All rights reserved.
Ruth Ann and Montie Dragoo
1/4